LTD Homepage
Continuing Education Credits ​
Successful registrants enjoy access to a range of continuing education credits that will bolster your knowledge of western surveying practice​
Industry Partners
---
What Kind of Land Surveyor Becomes a CFedS?​
The program will challenge you to learn something new about Native Americans and Indigenous People. Even if you don't have any Federal Trust Lands near you, the procedural background is fascinating.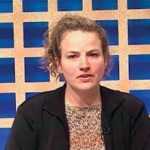 Dominica VanKoten, PLS, Alaska
Chief Cadastral Surveyor, BLM​
I am pleased to have taken the course. My surveying will be better for it. Many of the nuances of performing surveys according to "The Manual" are clarified now, much to my satisfaction.
J. Anthony Cavell, PLS, CFedS
From Baton Rouge, Louisiana
The CFedS program trains surveyors to deal with the unique problems found on Native American lands. Fractionated ownership of Native land titles, checkerboard ownership patterns and loss of access to sacred sites are just a few of the issues.
Glen W. Thurow, PLS, CFedS
From Albuquerque, New Mexico
CFedS gave me the chance to coordinate with new agencies, design maps according to federal regulations and become immersed in native culture. The background and education that I received on the US Public Land Survey System alone is priceless.
Emily Pierce, PLS, CFedS
From Madison, Wisconsin​